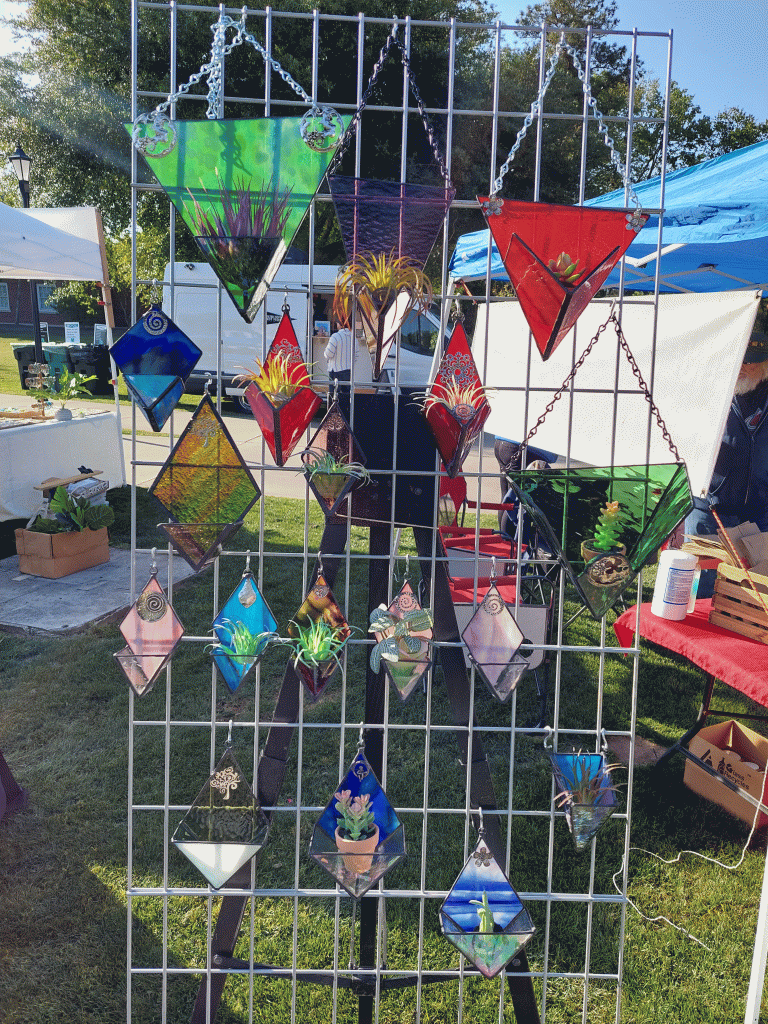 Duration – 2.5 – 3 hrs.
Cost – $200.00 per person
Please contact to book
Even if you've never created a Stained Glass piece of art you'll be able to make yourself a beautiful stained glass air planter with my guidance. Learn to cut precisely, grind using a desk top grinder, foil the edges and solder your piece together.
This is the perfect class for the new artist to pay a small fee to learn the art of stained glass, the tools needed and skill-sets involved. This class does not include framing nor leading as if building a stained glass window.